FOORDMORE ROAD, KERHONKSON, NY
Foordmore Road is a multi-acre project with ten discrete garden areas representing varying ecosystem and use functions. Located in the southern reaches of the Catskill Mountains, in the Rondout River Valley, the property existed at one time as a family farm. It was restored in a phasing of three years, with special attention to native plant species, supporting wildlife and pollinators, and creating multiple spaces for social and family gatherings.
The masterplan defines regions within the property, incorporating existing topography, drainage and circulation pathways, to determine ideal locations for each garden and landscape. The various landscapes that are designed and built each provide distinct and essential ecological, aesthetic and social functions. 
Areas close to the house prioritize beauty, circulation, and gathering. Areas behind the home enhance ecological vitality and support distinct animal and plant species, as well as offering additional areas for social functions.
Gardens surrounding the home include spaces to grow herbs and vegetables for household use, a rose garden, and a roadside hedge to provide screening and privacy. An outdoor shower in the rear of the house is nestled within woodland plantings. Bluestone paths wrap around the home, and quiet places to sit provide contemplative space.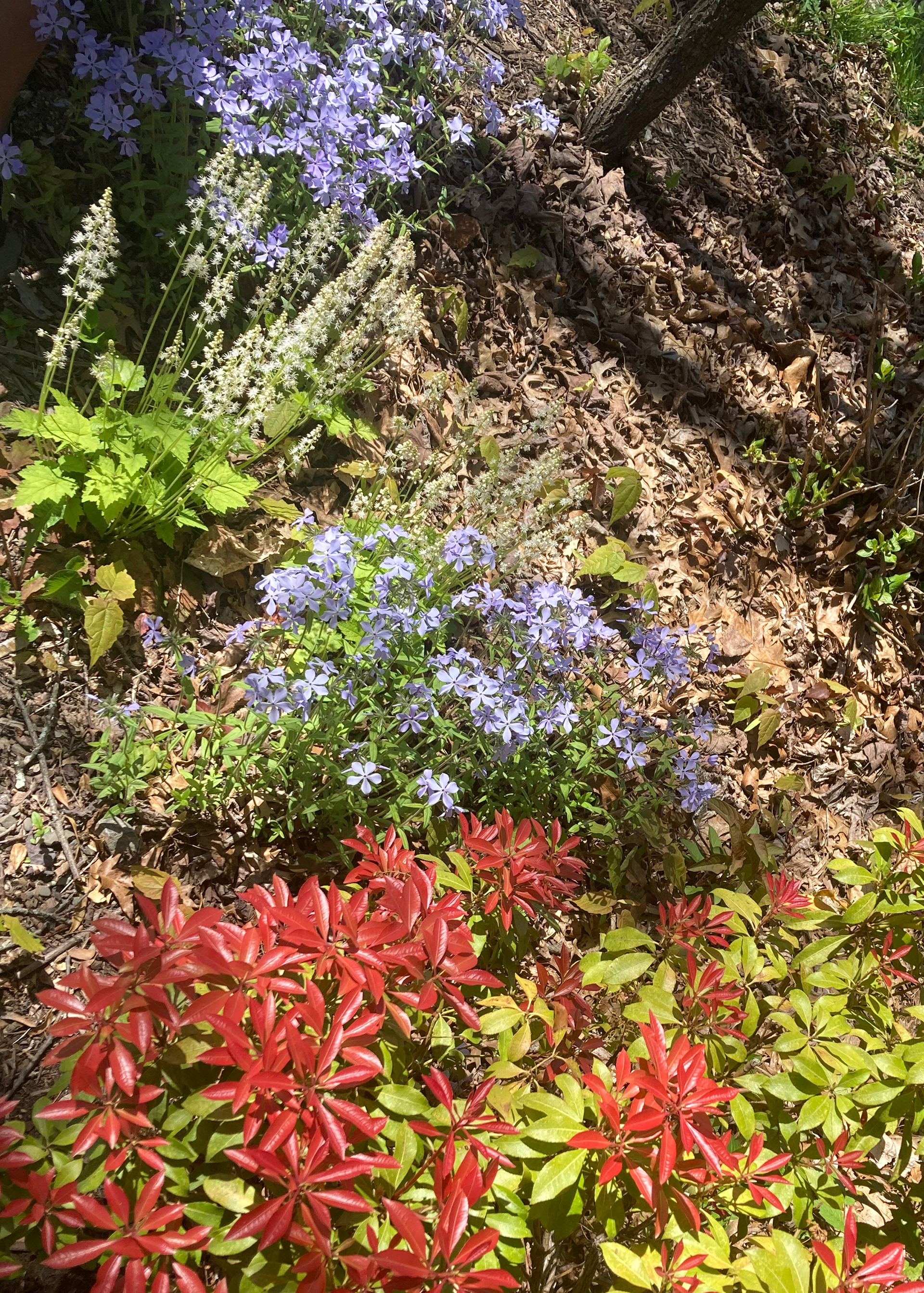 An undifferentiated slope is transformed into four distinct garden areas with unique ecological services, plant communities and habitats. The meadow includes many native species adapted to wet meadows and grasslands.
Wetland Gardens are centered around water flow, whether a seasonal stream or large pond, and are largely activated after strong rains in the Spring. As in a natural ecosystem, water-loving plants will gravitate to the pond edges and wetter bottoms. Plants that cannot stay wet will move up to a drier bank. Masses of native flowering perennials flow between shrubs and trees, covering the ground, anchoring the soil and preventing erosion. Accent plant groups, such as Cardinal Flowers, and Lilies, punctuate the garden. 
The pond plantings include a mix of native shrubs and trees that support pollinators, birds and year-round interest. 
The rock garden is inspired by the local cliff ecosystems of the higher elevations of the Shawangunk Ridge, NY. They contain dry and rocky soil, within which grow small evergreen and deciduous shrubs and trees, flowering perennials and large rocks to balance the greenery.  Beach Plums, Sumacs, grasses and Pines - plants from other dry plant communities - provide a visual anchor in the garden through the seasons. Openings between plant groups mimic the spaces in arid, rocky landscapes, and give the eye a place to rest.  
​​​​​​​